FLIGHT WORLD HYDROFOILING NEWSLETTER
All 16 issues available now for free download!
Tony Klarich, nephew of Mike Murphy, published Flight World Hydrofoiling for 4 years during the "glory days" of foiling. Mike was finishing up with Air Chair, and moving on to the successes of his new company, Sky Ski. Mike was a huge supporter of the project, with both time and money.
Flight covered all the excitement of a new sport that was changing by leaps and bounds.
Inside Flight:
>Tips & Tricks
>Instructional Features
>Rider Interviews
>A Valuable Historical Record
>Much More
Check out the contents of each issue before you download.
Click NOW for FREE downloads at TonyKlarich.com
Here's and example of what you'll see for each issue before you download: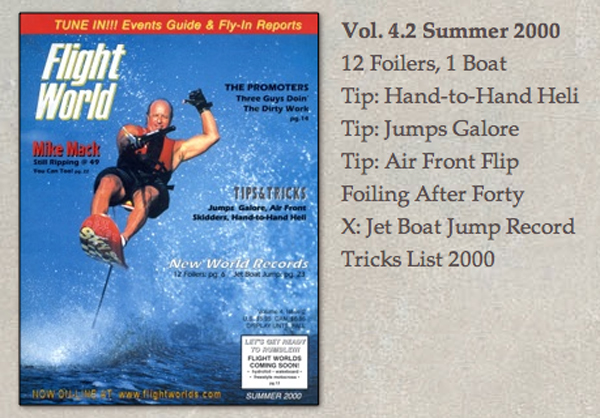 The covers of all 16 issues from 1997-2001.